Hey friends!
So I got wrapped up in some booktube videos the other day (it happens) and I came across this book tag on Kat's paperbackdreams channel here. I have not heard of this one before, but it sounded fun! I am a salty human sometimes (many times), so saying NOPE to a bunch of things is right up my alley. 😅
And here we go! (gotta say it in the Joker voice tho)
NOPE | Ending: A book ending that made you go NOPE either in denial, rage, or simply because the ending was crappy.
The ending of The Sweet Far Thing, the third book in the Gemma Doyle trilogy, made me say nope in denial when I read it, because of the death of a certain character and the overall what-the-hellness of the ending.
NOPE | Protagonist: A main character you dislike and drives you crazy.
This one is a strange question, because generally, if I don't like a character, it means I don't like the book at all. I could choose a slew of lame protagonists from books I don't like (cough cough Mare Barrow, Alina Starkov, Juliette Ferrars, etc. cough cough). So, for the sake of being interesting, I am going to choose Humbert Humbert. He is a character that I definitely dislike. I mean, how can you like a man that vile? However, he is such an interesting and compelling character, even when he is acting in the most heinous of ways. It drives me nuts, but that is what makes Lolita such a good book!
NOPE | Series: A series that turned out to be one huge pile of NOPE.
An Ember in the Ashes series for sure. I was excited for it, it started off okay, it had so much potential, and then it crashed and burned into a steaming pile of NOPE.
NOPE | Pairing: A "ship" you don't support.
Elain and Lucien from the ACOTAR series. I liked them both individually, but I don't think their personalities mesh very well (despite being mates). I would much rather explore Elain's relationship with Azriel.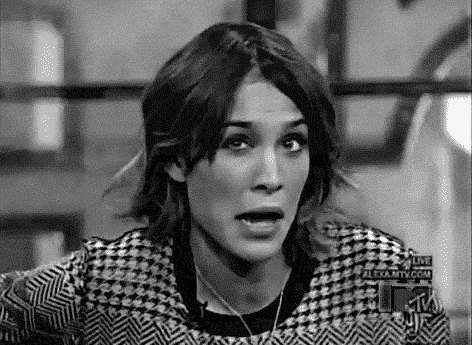 NOPE | Protagonist's decision: A decision that made you shake your head.
Winnie's decision from Tuck Everlasting make me shake my head so hard I saw stars. Ok so spoilers, but this book is like 1,000 years old also, so not really. But come on! Who would choose to stay mortal and just have a boring normal life with babies and shit?!?! Not this lady that's for sure.
NOPE | Plot twist: A twist you didn't see coming and didn't like.
Lazlo being a godspawn in Strange the Dreamer was a ridiculous cop-out. I didn't quite see it playing out like that, so I was surprised to a degree, but I was not a fan.
NOPE | Genre: A genre you will never read.
I wouldn't necessarily say never, but it comes pretty close. I really don't ever choose to read YA contemporary. Nothing against it, but it is just definitely not my cup of tea. Modern teenagers are boring and I have no interest in their lives. Sue me.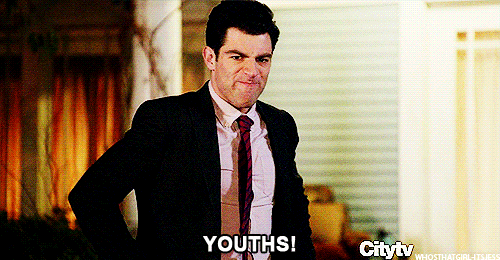 NOPE | Book format: Book formatting you hate and avoid buying until it comes out in a different edition.
I mean I don't hate e-books, but I definitely prefer to have the actual book in my hands. And I have never been a fan of audiobooks, because I can't stand someone else's voice reading everything for me 😂.
NOPE | Trope: A trope that makes you go NOPE.
Insta-love. It is the bane of any book and one of the main reasons I will rate a novel poorly or DNF it. It usually goes hand in hand with subpar writing and a weak plot, so I positively cannot stand insta-love!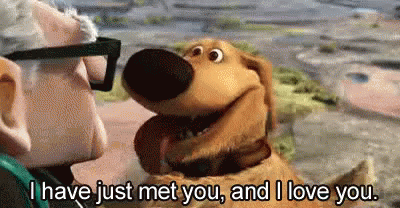 NOPE | Recommendation: A book recommendation that is constantly pushed at you, that you simply refuse to read, or a hyped book you have no interest in reading.
Hmmm I usually try to give any recommendation a chance, unless it seems like something I would just really not enjoy. Goodreads and Instagram keep telling me to read Zenith, but I have never been interested in that one, despite the initial hype. It just REALLY did not seem appealing to me. And since then, I have heard some negative things about it, so I pretty much refuse to read it at this point.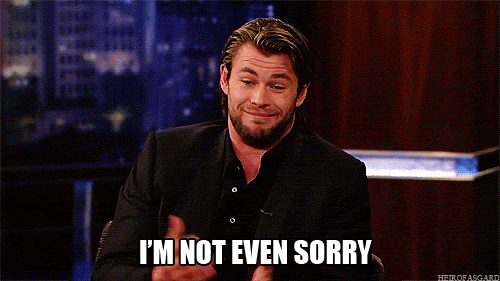 NOPE | Cliche: A cliche or writing pet peeve that always makes you roll your eyes.
Ok so sorry for the controversy, but I get really annoyed at authors who seem to be throwing in random diversity just for the sake of having it. Like you can't just go down a checklist of token diversity just for diversity points! It feels forced and very much a jump to stay relevant and avoid any conflict with their readers. But it's so transparent and gross. Idk, hard to explain, but it bothers me.
NOPE | Love interest: The love interest that's not worthy of being one.
Mal was the most awful human to ever grace a page in a book and I hated him. He does not deserve love. He is a weak, slimey fuckboy and Alina should have left him in her dust like she easily could have.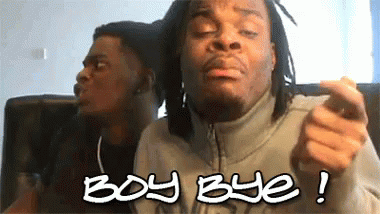 NOPE | Book: A book that shouldn't have existed.
The Cursed Child. End of story.
NOPE | Villain: A villain you would hate to cross.
President Snow always creeped me the eff out and I would not want to cross paths with him. And not just because of his bleeding, rotting mouth. Ugh NOPE!
NOPE | Death: A character death that still haunts you.
Sirius Black. That was the first time I legitimately cried over a character death and I will never be okay! Sirius was my favorite 😭 #cryingforever
NOPE | Author: An author you had a bad experience reading and have decided to quit.
Well, I will probably never pick up another John Green novel, I can tell you that.
This was a really fun tag! And no I don't like actually hate children; I just don't like reading full-length novels about them necessarily 😂.
Thanks for checking in, folks!