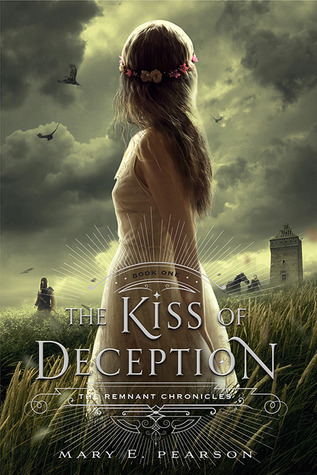 "My time in camp with Kaden had become awkward several times, or perhaps I was just more self-conscious now.
I had known he cared about me. It was hardly a secret. It was the reason I was still alive, but I hadn't quite grasped how much he cared. And in spite of myself, I knew in my own way, I cared about him too. Not Kaden the assassin, but the Kaden I had known back in Terravin, the one who had caught my attention the minute he walked through the tavern door. The one who was calm and had mysterious, but kind, eyes.
I remembered dancing with him at the festival, his arms pulling me closer, and the way he struggled with his thoughts, holding them back. He didn't hold back the night he was drunk. The fireshine had loosened his lips and he laid it all out quite blatantly. Slurred and sloshy but clear. He loved me. This from a barbarian who was sent to kill me."
Okay, I am sure you guys think I am a huge cynic now who hates love stories or something, yada yada yada, but come on!! This book is marketed as a high fantasy adventure novel complete with badass female characters and assassins, and THIS is the crap we are given?!
The Dude just does not abide.