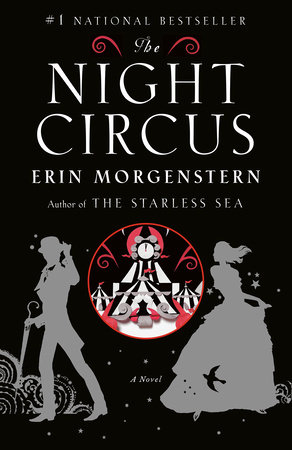 "You think, as you walk away from Le Cirque des Rêves and into the creeping dawn, that you felt more awake within the confines of the circus.
You are no longer quite certain which side of the fence is the dream."
Oooo guys. I loved this book! It was honestly gorgeous in every way. I know, I know. I'm pretty late to the game here, but I gotta be straight with ya; I did not expect this book to be so good! It has been sitting on my shelf for years and I just never got around to reading it. I kept putting it off do to my rather lackluster attitude toward circus books (I blame Water for Elephants for that 👎). But, I quickly discovered that the circus here is more of a magic show, complete with real magicians and illusionists. Did you ever see the movies The Prestige or The Illusionist? It's more like that, which is so much cooler!! I cannot stress enough that, if like me, you foolishly neglected to read this book, you need to do so right now!